Contact Us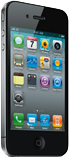 2653 Roosevelt Street, Ste. D
Carlsbad, CA 92008
(760) 434-7373 Ext. 0 | 434-7861 fax
Monday-Friday 9am-5pm
Saturday 9am-4pm
News and Events
Keep up-to-date with what's happening at Chamberlain Property Management, as well as our local community.
Aug 28, 2016
LeucadiART Walk
Local artists will be displaying original art along Coast Highway 101 in Leucadia. Free open air trolley rides, 6 stages for live music, dance and art demonstrations. The Craft Beer Garden will feature beers from The Lost Abbey and popular musical acts. Children's Art Pavilion and much more! Sunday, August 28th, 10am-5pm.
---
Aug 11, 2016
Donut Day at Del Mar RAcetrack
Join us for free coffee, orange juice and yummy donuts, as you take a behind-the-scenes look into the world of Thoroughbred racing. Track announcer Trevor Denman will host the festivities, which include question and answer sessions with famous jockeys and trainers while watching the horses during their morning workouts.

Donuts Day is held July 16 and August 13 from 8:00 to 10:00 a.m. in the Seaside Cabana area at the West end of the Grandstand. Park in the main parking lot off Jimmy Durante. Trams will transport to West end of Grandstand. Free!

Other activities include a meet and greet with the Del Mar Mascot Pony Boy along with face painting, entertainers, and free prizes for the kids. Also, enter to win a Family Fun Pack.
---
Aug 10, 2016
Flicks at the Fountain
Don't let the summer slip away without seeing Inside Out under the stars at this week's Flicks at the Fountain. Academy Award winner for Best Animated Feature in 2015, Inside Out appeals to audiences of all ages.

Adults and kids alike can bring their low-backed chairs and blankets, snag a cozy spot and enjoy some free family entertainment under the stars. For those looking to have their dinner al fresco, choose from a variety of options, including bringing a picnic spread or purchasing to-go meals from one of the many eateries nearby. Consider having a delicious pizza delivered to your seat! So cozy-up, unwind and enjoy the best of Carlsbad Village this summer.

Where: The Fountain at Grand Avenue and State Street
When: Thursday nights from July 7 to Aug. 25, 2016
Start Time: Films begin at dusk, or around 8 p.m. Seating begins at 6 p.m.
---
Jul 16, 2016
CoastFest
Rubio's presents its 5th annual CoastFest in celebration of the ocean with complimentary food and drinks, a beer garden, live music by The Mowgli's and children's band Hullabaloo, and dozens of activities for guests of all ages. The festivities will kick off at the Oceanside Pier at 10am with a beach cleanup hosted by I Love a Clean San Diego. 10-11am Beach Cleanup, 11am-2pm the after party!
---
Jul 15, 2016
Del Mar Race Track - Opening Day!
More than 40,000 race fans are expected to attend what's defined as one of the most fabulous, fashionable and fun festivities in the west - Opening Day at Del Mar. This day is not only about big bets and fast horses, but celebrating the season in style. Fashion-minded guests may participate in Del Mar's annual tradition, the Opening Day Hats Contest where entrants compete for cash prizes and judged on creativity and style. The summer season runs July 15th thru September 5th. No racing on Mondays or Tuesdays (except Labor Day).
---
Jul 7, 2016
Jazz in the Park
For over 30 years, the City of Carlsbad Cultural Arts Office has presented live music events throughout the city. When summer rolls around in Carlsbad, everyone gears up for TGIF Concerts in the Parks! The 2016 season runs Friday nights from June 24 through Aug. 19, from 6 to 8 p.m. (all fields open at 4 p.m.) and features great music, food and a chance to dance the night away with friends and neighbors in a beautiful outdoor setting.

This Friday, July 8th, "The Mighty Untouchables" in Alga Norte Community Park. For more information, click here.
---
Jul 2, 2016
Free Fishing Day!
If you are new to the sport of fishing, and not sure if you will enjoy it, a great opportunity awaits you. California Dept of Fish and Wildlife offers two Free Fishing Days each year.
---
Jun 28, 2016
Firework Shows in San Diego
Get out your flags and the red, white and blue wardrobe! It's time to celebrate the 4th of July. Start your Independence Day celebration before dark with plenty of parades, carnivals, and activities throughout the County. There are plenty of places to watch the fireworks crash over the night sky, even if you want to avoid the crowds. Click here to see where you can celebrate the July 4th holiday in San Diego. Have a safe and happy Independence Day!
---
Jun 24, 2016
Summer Movies in the Park
"Star Wars: The Force Awakens" (PG-13) at the Junior Seau Pier Amphitheatre, Friday June 24, 8:00-10:00pm. The movie is free with a pre-movie bounce house. Hot dogs, popcorn, coffee, hot chocolate and candy will be for sale.


---
Jun 24, 2016
Free Bowling!
From June 1 through August 31, kids 14 and under receive one free game of bowling every day at Tavern+Bowl!

Your JR. KINGPIN CLUB PASS gets you one free game per day, Monday – Friday, Open – 4p.m. Shoes are not included. To be eligible, children must be 14 years of age or younger. Reservations are not accepted; good for walk-ins only. Fill out the information on their website, then, start bowling at any of their four locations: Costa Mesa, North County, East Village, and Eastlake, Tavern + Bowl.
---
Jun 18, 2016
Blackberry Festival
It is blackberry time! Head to the Blackberry Festival where you'll be treated to a farm tractor tour guided by owners, Noel and Jerome Stehly. Enjoy our petting zoo, corn maze, little train ride and playground. With each paid admission you will receive a container to pick your own berries. There will also have food for purchase – tacos, salad, flatbread pizza's, gelato and smoothies. For pricing and more information, click here!
---
Jun 17, 2016
Summer Reading
The City of Carlsbad's Summer Reading Program for adults, teens and children begins on June 22 and runs through Aug. 7 at all Carlsbad library locations. The program is free for all ages. The city also offers a program for babies and toddlers, from birth to age three. Parents and childcare providers perform reading activities with little ones to earn a prize. For more information: Keith Gemmell, 760-602-2024, [email protected]
---
Jun 10, 2016
Carlsbad Music Festival
Here are the details of this year's Village Music Walk!
Join us on Saturday, June 18th from 2:30pm – 10:00pm for a day of adventurous music and fun by the beach. Over 30 performers will take the stage at locations around the Village, plus here will be a beer garden, food trucks, an artisan market and much more.
---
Jun 7, 2016
Curious George
Join San Diego Children's Discovery Museum for the KPBS Kids Workshops featuring Curious George. Celebrate Dad and family in this hands-on workshop by making a special Father's Day project. Special visit by a costume character.

San Diego Children's Discovery Museum is proud to announce the return of KPBS Kids Workshops for 2016! Join Wild Kratts, Lorax, Clifford, and other special guests as we explore the world around us through science, math, and literacy. For more information and to see the calendar of workshops, click here.


---
Jun 3, 2016
Family Fun Day!
San Elijo Lagoon - Here in the Great Outdoors, children can uncover cool mysteries and amazing facts about nesting birds, animal tracks, and the Kumeyaay people. Each adventure-filled Family Fun Day features hands-on crafts, TRACK Trails activity guides, and the opportunity to earn a Junior Ranger badge. Sunday, June 5 - Nesting Birds. Get an up-close look at the various ways birds build their nests and create your own to take home. Click herefor more information and to see the calendar of events at the lagoon.
---
Jun 3, 2016
Del Mar Fair is Back!
Mad About the Fair is the theme of the San Diego County Fair opening at 4:00PM on Friday, June 3 and continuing through Monday, July 4. (The Fair is closed on Mondays, except July 4, and the first two Tuesdays.) For more information and to see the "What's New" page, click here!




View More
---
May 21, 2016
Wild West Fest
Leo Carrillo Ranch is the stage for a re-creation of the days of the "wild west," when cowboys ruled. Shop at the trading post, ride the bucking bronco in the Fun Zone, and create a cowboy hat to take home. Real cowboys will demonstrate shoot outs, rope tricks and much more. Plus - pony rides! Activity cards are required for some activities and can be purchased for $6 each. Food, beverages, and merchandise will be available for an additional cost. Saturday, May 21st, 11:00am - 2:00pm.
---
May 21, 2016
Armed Forces Day - Oceanside
On Armed Forces Day, Saturday, May 21, 2016, the Oceanside Chamber of Commerce will bring the business community and area residents together to provide a day of recognition to all active-duty military.
Thousands of active duty military and their family members are treated to a day of free food, carnival rides and entertainment at the Oceanside Pier Amphitheatre.
---
May 20, 2016
Bike to Work Day - Carlsbad
The official bike to work day in Carlsbad is Friday, May 20, from 6:00 - 9:00 a.m.

Then, come to the Pit stop party! Join thousands of cyclists this Friday for the annual Bike to Work Day, organized by SANDAG iCommute program as part of National Bike Month. Stop by one of the seven pit stop locations in Carlsbad for snacks, beverages and other giveaways! Enjoy live music at the Island in Carlsbad food court from 11-1 p.m. For more information and pit stop locations click here!
---
May 17, 2016
Get Ready for Summer!
Check-out your city's parks & rec department to see what summer camps and lessons are available for your kiddos this summer.

The City of Carlsbad Parks & Recreation Department operates 40 parks and maintain nearly 50 miles of trails throughout the city to provide accessible outdoor recreational opportunities and conserve open space for residents and visitors. In addition, the department offers a variety of programs and services to promote health and wellness. Class & Camp Schedule.

The City of Oceanside is committed to providing the highest quality of service to its residents. Operating and maintaining close to 40 community attractions, the City of Oceanside works hard every day to maintain the high level of service. Class & Camp Schedule.

The City of San Marcos Community Services Department is committed to serving and enriching our community by creating and providing exceptional programs, facilities, parks and trails that support and enhance quality of life. The department provides recreational activities for all ages. Programs include preschoolers programs and youth day camps, sports, senior services, enrichment classes, special events, cultural and performing arts programming, aquatics, hikes and nature center activities. Class & Camp Schedule.







---
May 14, 2016
Ramona Rodeo & Parade
The annual Ramona Rodeo and Parade in Ramona, May 14-17, 2015. The rodeo will be held in the Fred Grand Arena at the Ramona Outdoor Community Center. Cowboys will compete for cash prices in barrel racing, tie-down roping, bull riding, saddle bronc riding, team roping, and bareback riding. Rodeo queens, entertainers, vendors, food, music, and livestock. At Kids Day, children will get a free bandanna, hat or rope, as supplies last. The first 300 youngsters are admitted free with a paid adult.

Take photos with cowboys and cowgirls, rodeo clowns and queens, as well as an autograph session. Visit the encampment area that celebrates the Old West, complete with Mountain Men, Civil War era soldiers, cowboys and others, temporarily living in their camps at Ramona. It will be a great way to learn about history. The Ramona Main Street Parade will take place at 10am on May 16, 2015.
---
May 11, 2016
U-Pick Blueberry Season is Open!
Temecula Berry Company is run by the father and son team, Ray and Mike Graesser, who planted 10 acres of southern highbush blueberries. Kids love wandering through the rows of bushes picking big, ripe, tasty blueberries to fill their buckets. Parents love blueberries because the fruit is high in anti-oxidants, a good source of fiber, vitamin C and vitamin K, and are a great snack for kids.

The u-pick blueberries are open seven days a week, from 8 a.m. – 6 p.m. The cost for picking berries is $5 per pint, with one bucket of blueberries equaling approximately two pints. Be sure to bring cash or a check; the farm does not accept credit cards.
---
May 4, 2016
Mother's Day Inspirations
It's not too late! Dine out this Mother's Day Sunday, May 8th, 2016. Let us help you make this Mother's Day special with delicious specials to celebrate the ladies we love.

From complimentary mimosas to prix-fixe menus for brunch, lunch or dinner, read on to find the perfect place to celebrate the mom in your life. 134 Restaurants with Mother's Day offers! Click here to make your reservation!

---
May 1, 2016
Family Fun Days San Elijo Lagoon
Kids will get closer to nature! Join our monthly program, part of TRACK Trails: Kids in Parks. Kids in Parks provides a national network of family-friendly trails that encourages visitation of public lands to reconnect our nation's youth with nature, for their health, and the health of our parks.

Sunday, May 1, "Hey, Pollinator"
Learn why plants and pollinators need one another through an interactive song, dance and activity. 11:30-1:30, $1 suggested donation.

Check-out all of the Lagoon's Family Fun Days, the first Sunday of every month, here!
---
Apr 22, 2016
Encinitas Street Fair
Enjoy over 450 unique food, arts and crafts vendors plus three entertainment stages, children's rides, Dog Zone, Adventure Zone, Bike Valets, and a Beer Garden! Take advantage of free family fun, entertainment, a National Award Winning MainStreet and a traditional So-Cal beach town. Come for the sun, stay for the moonlight.

Adventure Zone has free family activities. Savor craft beers and soak up the sun while listening to the best bands in San Diego rock out at the Beer Garden Stage, open til 7pm Saturday! There is even fun to be had for your four-legged companion in the Dog Zone, featuring free canine activities in the dog park. April 23-24, 2016 – 9am to 5pm
---
Apr 21, 2016
U-Pick Strawberry Season
Carlsbad Strawberry Company is the largest and oldest u-pick farm in San Diego County and the berries are undoubtedly some of the best around. Located just east of the 5 freeway off of the Cannon Rd. exit, you've probably driven by this field many times. It will cost you $10 for a small basket and $20 for the larger size. They even give you some water to rinse off the berries before popping them in your mouth. There's truly nothing tastier than a berry right off the vine. Hours: Daily, 9 a.m. – 6 p.m. 1000 Cannon Rd, Carlsbad.
---
Apr 17, 2016
Fallbrook Avocado Festival
The Festival's celebration of Fallbrook's heritage! Exhibits include the new Avocado Central area, the Guacamole Contest, Holy Guaca-Moly booths, the Art of the Avocado Contest on display, the Avo 500 children's car race, and the Best Decorated Avocado Contest. A variety of avocado products are also found all along the Festival streets in the product and food vendors alike. It is a fun-filled way to celebrate our heritage and be entertained at the same time! Sunday, April 17th, 9am-5pm, free admission!
---
Apr 10, 2016
San Marcos Spring Festival
On Sunday, April 10, 2016, the San Marcos Chamber of Commerce is hosting it's 24th annual street fair, the San Marcos Spring Festival. Expect up to 15,000 to 20,000 attendees throughout the day. Come out and meet and support your San Marcos neighbors and local businesses.

Via Vera Cruz will be lined with booths of food, arts, crafts, local businesses, kids games and family fun.
Sunday, April 10th 9am-5pm.
---
Apr 2, 2016
Free Shredding Event
At this free Shredding Event, Shred-it Document Management will have a commercial shredding truck on hand to shred all those boxes of personal papers that you've been storing in your attic, garage or office. Your papers will be shredded on site - as you watch!

As a community service, Berkshire Hathaway HomeServices is sponsoring a
FREE shredding event. Shred-it will have a commercial shredding truck on hand to shred all those
boxes of personal papers that you've been saving and storing in your attic, garage or office. (No CD's, plastic or metal, please) Saturday, April 2, 2016 - 10:00am to noon. 7030 Avenida Encinas #100, Carlsbad. 760-822-8690.
---
Mar 26, 2016
Carlsbad Eggstravaganza
The City of Carlsbad's popular EGGstravaganza Spring Festival returns Saturday, March 26, from 10 a.m. to 1 p.m. at Poinsettia Community Park, 6600 Hidden Valley Road.

The event features an ongoing "egg scramble" of multiple egg hunts. Groups of approximately 20 to 30 kids will run out to collect all the eggs on the field. Then the field will be reset for the next group. Parents are welcome to join their kids. To keep the scramble fun for all ages, one field will be designated for children ages 6 and over who want to race for their eggs, and an identical one will be for children ages 5 and under. There is also a noncompetitive field for young children, children with special needs, and for families wanting to pose for a photo opportunity.

Attendees can also enjoy a family scavenger hunt, photos with the Easter bunny, a fun zone with bounce houses, a giant slide and a chance to "soak the bunny."
---
Mar 26, 2016
City of Encinitas Spring Festival
Encinitas Community Park, 425 Santa Fe Drive. 10:00am-1:00pmThe City of Encinitas will present its annual Easter Egg Hunt Festival on Saturday, March 26 2016 at Encinitas Community Park from 10:00am to 1:00pm. Egg hunt times are: 10:15, 11:00, 11:45. Free children's activities will be hosted by the City of Encinitas Parks and Recreation Department. We invite you to make a day of it and enjoy the beautiful new Encinitas Community Park. Please bring your own basket or bag for eggs.

Limited parking is available on-site at the park. Auxiliary parking is available at the Scripps Memorial Hospital Encinitas lower parking lots, accessed off of Devonshire Drive. For more information, please call the City of Encinitas Parks & Recreation Department at 760-633-2740.
---
Mar 26, 2016
San Marcos Peter Cottontail Breakfast
Walnut Grove Park 8:00 a.m.; San Marcos Peter Cottontail Breakfast & Holiday Egg Hunt. Pancake Breakfast with Peter Cottontail 8 – 10 a.m. $5 adult; $4 age 10 and under. At 10:15 a.m. when the breakfast service closes shop, toddlers through 5th graders are invited to the community Holiday Egg Hunt. Hidden eggs will reveal great prizes once they are uncovered, captured and opened up. The eggs will be well hidden by the bunny himself! Come early to have your picture taken with Peter Cottontail, create free craft projects, and enjoy carnival games and party jumps. Bring a bag or basket for each child. There is a special prize for every child who hunts. Kids & parents — bring your baskets to gather the eggs.

Children should bring their own egg baskets. Participation in the egg hunts is a suggested $5 donation per family. Saturday, March 26
---
Mar 13, 2016
Spring Forward on Sunday!
This year, Daylight Saving Time begins on Sunday, March 13, 2016.

The time change officially takes place at 2 a.m., but you don't have to spring out of bed and move the big hand on your clock ahead an hour. The change is automatic for most smartphones, computers, tablets and other digital devices.

If you're still using an analog alarm clock, you'll probably want to move it ahead before you go to sleep on Saturday, or when you wake up the next morning.

The start of DST is also a good time to change the timer on your sprinklers - especially since we have rain in the forecast!
---
Mar 2, 2016
Art Walk Returns to the Village
With longer days starting mid-March, the Carlsbad Village Association is pleased to announce the return of a much beloved event. Originally called Thursdays on the Coast, the new Carlsbad Village Art Walk will take place on the fourth Thursday of every month, beginning March 24th from 6pm to 8pm in collaboration with Cruising the Art Scene held at the Village Faire Shopping Center. This self-guided tour will introduce you to the wonderful stores, galleries, and even restaurants throughout the village that feature art by local and regional artists.
---
Mar 1, 2016
Carlsbad Flower Fields
The Flower Fields will be open March 1st through May 8th, 2016 9am to 6pm daily.

For over sixty years, Mother Nature has transformed the rolling hills of north San Diego County into one of the most spectacular and coordinated displays of natural color and beauty anywhere in the world. The nearly fifty acres of Giant Tecolote Ranunculus flowers that make up The Flower Fields at Carlsbad Ranch® in Carlsbad, California, are in bloom for approximately six to eight weeks each year – from early March through early May – literally bringing the famous fields back to life. This annual burst of color, which has become part of the area's local heritage, also is one of nature's official ways of announcing the arrival of spring here in southern California.

---
Feb 27, 2016
Weaving for Kids
The tradition of weaving traces back to Neolithic times. Even before the actual process of weaving was discovered, the basic principle of weaving was applied to interlace branches and twigs to create fences, shelters and baskets. Head to the San Dieguito Heritage Museum every weekend in February, where kids can learn the basics of weaving on a rustic loom made of wood and nails, or cardboard, or for the younger set, on a paper plate loom. Free for kids 4 and up! Encinitas Heritage Museum, Saturday and Sunday, 12:00-4:00pm.
---
Feb 20, 2016
5K Paw Walk in the Garden
The San Diego Botanic Garden is teaming up with the Rancho Coastal Humane Society for our annual
"5K Paw Walk in the Garden." Both organizations will be benefiting from this event.

Participants will follow a 5K walk through the 37 acre garden with their dog/s in tow. The route winds through spectacular garden areas including California Native Plants, Australia, the Canary Islands, Hawaii, bamboo, tropical fruit, and palm canyon.

There will be pet products, food (for people), treats (for dogs), lots of great information for dog lovers, and
(of course) dogs and puppies! Saturday, February 20th, 9am-1pm. San Diego Botanical Garden, Encinitas
---
Feb 12, 2016
Live Music in the Village!
What could be more romantic than strolling the Village of Carlsbad with your sweetheart and stopping a while to listen to the smooth sounds of the Moonlight Ramblers of North County? From 6pm to 8pm this Friday, enjoy this fantastic, local ensemble featuring unique acoustic stylings of popular and original music spanning bluegrass to blues.

Friday Night Live "Valentine's Edition" will bring music to the Village with the Moonlight Ramblers at the corner of Grand Avenue and State Street and local artist Alan Land at the corners of Carlsbad Village Drive and State Street.

Come down to the Village for a lovely evening, and enjoy live music, at no charge, from 6pm to 8pm. Happy Valentine's Weekend from the Carlsbad Village Association!
---
Feb 5, 2016
Oceanside Valentines Week
Celebrate all things LOVE in Oceanside, CA for the inaugural Oceanside Valentine's Week from February 5- February 15, 2016. Businesses and attractions throughout the City of Oceanside have planned a special 10-day celebration just for you, all centered around the theme of love. From romantic dining specials and sunset harbor cruises to a family-friendly movie night at the Oceanside Pier and a Valentine themed fun run & bike event… celebrate with those that you love during Oceanside Valentine's Week.

The celebration will launch in a grand fashion with a ribbon cutting ceremony on February 4th revealing what could be America's largest heart, a gigantic 25 foot heart-shaped balloon! The balloon will be making appearances throughout the week at different community events. Don't miss the opportunity to show your love for Oceanside and take a photo in front of our very own inflatable heart. For more information, click here.

---
Jan 31, 2016
Super Salsa Sunday
Salsa the dance, that is! Join Dance Essence in Carlsbad for a Salsa Dance lesson with Maria & Larry from 7:30-8:30 and stay for the dance party, 8:30-12:00. $8 cover, includes dance lesson, food, dance party and fun!

Dance Essence in Carlsbad offers an array of dance classes - our Chamberlain employees just took a lesson and it was a blast! For the complete calendar of dance classes, click here.
---
Jan 29, 2016
Chinese New Year Festival
It's the year of the monkey! Kick-off the festivities by starting at the Lunar New Year Festival happening from Jan. 29 – 31. This pan-Asian festival costs $5 for adults and $4 for kids. There is free admission for anyone dressed in a complete military uniform. This festival at Qualcomm Stadium includes 16 carnival rides, games, contests, live entertainment and food from all over Asia is available for guests to enjoy. Friday 5-10pm, Sat & Sun 10am-10pm.
---
Jan 22, 2016
Monthly Beach Cleanups
The first Saturday of each Month, the Surfrider Foundation hosts a Beach cleanup. Supplies will be provided, but please bring your own reusable bag, bucket and work gloves if you have them. Unless otherwise noted, all cleanups will be held from 9 am to 11 am. Meet on the north side of the Oceanside pier. - See more information and other beach cleanup locations here.
---
Jan 17, 2016
San Diego Restaurant Week
Kick off the new year with San Diego Restaurant Week, this January 17 through 24, offering 8 days of price fixed dining at over 180 restaurants throughout San Diego County! Celebrating 12 years of culinary excellence, San Diego Restaurant Week will be offering delicious discounted dining where foodies will be able to eat their hearts out at a long list of participating restaurants including unbeatable price options and, best part - no reservations necessary! The pricing includes three-course prix-fixe dinner menus for just $20, $30, $40 or $50 per person or two-course prix-fixe lunch menus for only $10, $15 or $20 per person. Click here to see if your favorite restaurant is participating!
---
Jan 17, 2016
Carlsbad Marathon
The Tri-City Medical Center Carlsbad Marathon & Half Marathon are scheduled for Sunday, Jan. 17, 2016. Over 10,000 runners and walkers from all over the United States and many foreign countries are expected to participate in the race weekend festivities, announced In Motion, Inc., the event organizer.The race weekend also includes a three-day Health & Lifestyle Expo and Kids Marathon Mile at LEGOLAND. Geared for children age 12 and under, the Kids Marathon Mile at LEGOLAND is a one-mile, noncompetitive, age-staged run/walk that winds through the LEGOLAND theme park, located at One LEGOLAND Drive in Carlsbad. A Diaper Dash, entertainment and other fun activities will take place immediately following the kids' races. The Kids Marathon Mile at LEGOLAND will be held on Saturday, Jan. 16, starting at 8 a.m.
---
Jan 16, 2016
WSA Championship Tour
This is a surfing competition at the beautiful Oceanside South Harbor Jetty beach to qualify young competitors to the West Coast Championships, U.S. Championships, Prime Events & any World Team Events. Check out these young rippers who may end up on the pro-surfing tour one day! Sponsored by Western Surfing Association with the City of Oceanside, Parks & Recreation, Special Events Dept. Free and open to the public, all ages will enjoy! January 16th & 17th, east of 300 Harbor Drive
---
Jan 8, 2016
Be Storm Ready!
With heavy rains hitting Southern California this month, I hope you will find the resources below helpful in navigating the next storm. To report an emergency, including downed wires, call 9-1-1.

National Weather Service Forecast Office - real-time weather updates.
Ready San Diego - emergency preparedness information for San Diego County residents.
San Diego County's Twitter feed - updates on San Diego County storm conditions.
Camp Pendleton Weather Advisory - information for people who are in or near Marine Corps Base Camp Pendleton.
Caltrans QuickMap - real-time map of current traffic conditions including lane closures and CHP incidents.
San Diego Gas & Electric - power outage information for local customers. To report an outage call 1.800.411.7343.
Be Storm Ready - a webpage from our State Senator's website that links to other resources.
Stay safe!

---
Jan 7, 2016
Christmas Tree Recycling Drop-off
The City of Carlsbad is offering free, curbside pickup and drop-off bin locations for Christmas trees from Saturday, Dec. 26, to Saturday, Jan. 9. The trees will be recycled and converted into mulch that will be used throughout San Diego County.
Curbside tree pick up will take place on residents' normally scheduled collection days. Drop off locations in Carlsbad include:


Calavera Hills Community Park, 2997 Glasgow Drive


Stagecoach Community Park, 3420 Camino de los Coches


Poinsettia Community Park, 6600 Hidden Valley Road


Fire Station 1, 1275 Carlsbad Village Drive
---
Jan 5, 2016
Christmas Recycling
Be "Green" after Christmas! Here's a way to help save the planet:
Christmas Light Recycling
Ace Hardware offers free holiday light recycling. Simply drop-off your burnt-out and broken strands of lights at any Ace location so they may be recycled now through December 31. Find an Ace Hardware near you, click here.
Christmas Tree Recycling
Waste Management customers: Christmas trees are collected curbside for the first two weeks following Christmas on your regular collection day. Trees taller than six feet must be cut in half and placed next to your green waste cart. When possible, residents are asked to cut down the tree so that it fits inside the green waste cart, with the lid closed for collection. Please remove all decoration including tinsel, lights, ornaments and tree stands. Flocked trees cannot be recycled, and must be disposed of through regular trash service. Flocked trees must fit into the trash cart, with the lid closed for collection.

Thanks for helping to make 2016 more green!
---
Dec 21, 2015
Garden of Lights
There is still time to enjoy the Garden of Lights! After the sun goes down in December, the San Diego Botanic Garden in Encinitas is transformed into a dazzling winter wonderland! More than 125,000 sparkling lights illuminate the flora of this fantastic 37-acre urban oasis each evening from 5 – 9 pm for a magical holiday experience.

Come out and experience the holidays 'Southern California Style' at San Diego Botanic Garden's Garden of Lights!
---
Dec 11, 2015
Christmas in the Valley: Bates Nut Farm
Families can start a new Christmas tradition at Bates Nut Farm with the 5th annual "Christmas in the Valley", presented as a gift to the community by Valley Center businesses, organizations, schools, churches and volunteers. Local non-profit Promote Valley Center is the sponsor. The event kicks off Friday evening, December 11th at 4:00. The evening's highlight will be the arrival of Santa by fire truck at 6:00, escorted into the farm by the Valley Center High School marching band. The Valley Center High School choir will lead the crowd in singing Christmas favorites. There will be live entertainment, the "Christmas Voice" singing contest, and a Polar Express Hay Ride to visit Santa, all free of charge.
---
Dec 8, 2015
Time for Ice Skating!
It's that time of year to get your skate on. The holiday festivities have begun. There is no cold snap in our immediate future but we've searched high-and-low for the most sparkling skating rinks in San Diego County. Whether you want to enjoy a seasonal holiday rink or year-round skating our guide will give you the edge on where to lace up this season. Click here to find a rink near you!
---
Dec 4, 2015
Balboa Park December Nights
Balboa Park December Nights: Dec. 4 & 5 2015
Balboa Park December Nights, the nation's premier holiday festival, will take place for the 38th consecutive year on Friday, Dec. 4, 3-11pm, and Saturday, Dec. 5, noon-11pm. As always, the event brings families and friends together to spread holiday joy, learn more about the cultural value of Balboa Park and kick-off the "most wonderful time of the year."

Participating Balboa Park museums open their doors free of charge from 5-9 pm both evenings and more than 350,000 visitors are expected to experience the joy of San Diego's largest free community festival. Those who attend will participate in a truly multicultural experience, enjoying food, music and entertainment from around the world.
---
Nov 27, 2015
"Santa's Coming" Craft Fair
Bates Nut Farm will be hosting their largest Arts 'n Crafts Fair of the year over the long Thanksgiving weekend. The "Santa's Coming!" Craft Fair will be open Friday, Saturday and Sunday, November 27th through November 29th from 9:00 a.m. to 4:00 p.m. Over 80 artisans will be selling a variety of handmade crafts and fine art. Each day live bands perform on the Bates stage from 12:00 - 3:00. Santa arrives by hayride both Friday and Saturday, and he will spend time with young visitors until 3:00 pm. Take a free hayride with Santa and be sure to bring your camera! Admission and parking are free.
---
Nov 26, 2015
Oceanside Turkey Trot
The Pacific Marine Credit Union O'side Turkey Trot has enjoyed quite a run as it prepares to celebrate its 10th anniversary on Nov. 26. The race is a holiday tradition in North County, with 10,000 running and walking in 2014. All that has helped raise more than $210,000 for local schools and non-profit organizations over the years. Be a part of the fun this Thanksgiving! Check the OTT website for race day events and times.
---
Nov 22, 2015
25th Annual Fall Street Fair
With 450+ booths to visit, plus dozens of unique downtown Encinitas retailers, here's a perfect opportunity to get a head start on your holiday shopping.

Enjoy the music of popular local bands in The Lumberyard Courtyard and dance, music and other entertainment on the Community Stage next to Ace Hardware. Take your young ones to the Kids Zone for a variety of fun activities. And walk your furry friends into Dog Zone for some treats and special attention.

When it's time for a bite or a drink, the options are abundant, from the unique food vendors in the street fair to the 40+ restaurants and bars in downtown Encinitas. Sunday, November 22, 2015, 9am-4pm
---
Nov 21, 2015
Trotting for "Toys for Tots"
Movin Shoes store is excited to host their first ever Toys For Tots campaign event! On November 21st at 8am for a family friendly run or walk along the coast of scenic Encinitas, from downtown to the Cardiff Kook and back! The run is free to all who want to come, and we suggest a donation of a new unwrapped toy for the San Diego Toys for Tots campaign! There will be 2 dress uniformed Marines in attendance to accept your donations as well as special offers at the store for all who participate!

So bring yourself, your families, and your fun! Let's have a great run and help a great cause! 897 S. Coast Highway 101, Encinitas

---
Nov 21, 2015
Mother Goose Parade
The largest parade in San Diego County is also the largest of its type west of the Mississippi. Each year, the Mother Goose Parade attracts thousands of spectators to the streets of El Cajon. More than 100 colorful and exciting parade entries come from around the United States to share in the excitement that is the Mother Goose Parade. The parade entries include spectacular motorized floats, glorious marching bands and drill units, eloquent equestrians, animated clowns, special characters, special guests, performing artists, celebrities, giant helium balloons, specialty vehicles, and of course, Santa Claus. November 21st, 10:00am-3:00pm
---
Nov 11, 2015
Veteran's Day Parade
2015 Veterans Day Parade celebrates "70th Anniversary Of World War II and America's Greatest Generation".
Join in delivering a greatly deserved tribute to all U.S. Veterans who served during the war years 1941 to 1945! We invite all San Diego region to participate in this tradition, and welcome all sponsors, donations, and volunteers.

The San Diego Veterans Day Parade on November 11 on Harbor Drive, is produced by Veterans Week San Diego: Open to all. Free of charge to view or to participate. President Eisenhower dedicated November 11 as Veterans Day in 1954, and called upon all citizens to participate. As Veterans Day is observed nationwide, the San Diego Veterans Day Parade recognizes the contributions of all of our Veterans from every branch of Armed Forces in all eras of service. 11:00 am November 11th.
---
Nov 11, 2015
Happy Veteran's Day
On the 11th hour of the 11th day of the 11th month of 1918, an armistice, or temporary cessation of hostilities, was declared between the Allied nations and Germany in the First World War, then known as "the Great War." Commemorated as Armistice Day beginning the following year, November 11th became a legal federal holiday in the United States in 1938. In the aftermath of World War II and the Korean War, Armistice Day became Veterans Day, a holiday dedicated to American veterans of all wars. Thank you to all our military personnel for the sacrifices you have made for our freedom!
---
Nov 8, 2015
Oceanside Music Festival
The 14th annual Oceanside Music Festival, titled Colors of Music, offers concerts this year with a variety of music genres, showcasing both student and professional musicians from throughout Southern California. The event, FREE of charge to the general public, is held 10:00 am to 5:00 pm, Sunday, November 8, 2015, at the corner of Coast Hwy 101 and Pier View Way downtown Oceanside. The annual Oceanside Music Festival was created to showcase performing artists from Oceanside and the surrounding communities.
---
Oct 31, 2015
Pumpkin Patch
Over 50 years of fall traditions and memories have been created at the Bates Nut Farm Pumpkin Patch. Now through October 31st, Family and friends enjoy the tractor hayrides, straw maze, petting corral and pony rides. Grab a wheelbarrow and pick from variety of pumpkins: Big Macs, Ghost, Cinderella, Jack O' Lantern, minis, squash, gourds and other fall décor. In addition, weekends at Bates include live entertainment from 12:00 -3:00, BBQ, kettle corn, food trucks, rock climb, bounce, slide and other family friendly events. Check our calendar for details and schedule, click here.
---
Oct 30, 2015
Halloween in the Village
Trick-or-treating in the Carlsbad Village will be in full force this coming Halloween on Saturday, October 31st. In addition to that, other spooky events are planned Friday night for both the little ones and adults who are young at heart at both the Carlsbad Boys and Girls Club and the Yoga Co-op. Come have some ghoulish fun in Carlsbad this Halloween!
---
Oct 1, 2015
Museum Month-Kids Free in October
October is a good month to be a kid in San Diego: local museums and other popular attractions are offering free admission to kids all month long. The San Diego Museum Council says the fun and educational program, presented by ScholarShare, runs Oct. 1 through Oct. 31 and offers free admission to children ages 12 and under at more than 40 museums, with a paid adult admission.

To cash in on the freebie, parents will have to download a coupon online for each visit to each museum. One coupon is good for up to two free child admissions with one full-price paid adult admission. For a list of museums, or to download your coupon, click here!

---
Sep 15, 2015
Rain in San Diego!
The forecast calls for rain overnight. Remember to turn-off your sprinklers and help the drought!

Forecasters predict .36 inches of rain in San Diego, .43 inches in Oceanside, .47 inches in Escondido, .56 inches in Ramona, .57 inches in Alpine, .83 inches at Mt. Laguna, .92 inches in Julian and 1.26 inches on Palomar Mountain by late Wednesday morning.
---
Sep 12, 2015
Grape Day Festival - Escondido
For early birds, the Grape Day 5K fun run at 7:30 am is the way to start your day. The Grape Day Parade begins at 9:30 am on Grand Ave, and travels from Escondido Blvd to Juniper. It includes marching bands, walking groups, equestrians and historic cars.

The festival in the Grape Day park is from 9:30 am until 4 pm. It features grape stomping, free grapes provided by Major Market, entertainment stage, demonstrations, contests, fun zone, vendor booths and international food court.

---
Sep 11, 2015
Dog Surf-A-Thon
Dog surfing in San Diego means more than just a great time - all proceeds help rescue pets too! The Surf Dog Surf-A-Thon dog surfing competition begins at 8:00am, September 13, 2015, at Dog Beach in Del Mar. The day also includes vendors, dog agility course, and a canine costume contest. Event proceeds benefit the Helen Woodward Animal Center.
---
Sep 5, 2015
Julian Grape Stomp Festa
Every September the Julian Chamber of Commerce celebrates the harvest of the grapes with a real, olde-world style grape stomp and festa at the Menghini Winery. This grape stomp out-does all others by providing two barrels for stomping - one for adults and one for children. Tons of grapes are blessed then poured into the barrels. The atmosphere is created with Italian music by Roman Holiday, dancing, Bocce Ball competitions, stomping, wine tasting, a Jumbo Jump for the kids and a variety of food and crafts for sale will keep you busy. Situated in rolling hills covered with vineyards and apple orchards, the Menghini Winery offers an ideal setting for the Festa. 11:00am - 7:00pm, $5-$15.
---
Sep 4, 2015
US Sand Sculpting Challenge
September 4-7, World Master Sand Sculptors come from Italy, Ireland, the Netherlands and Canada, from exotic places like Latvia and Singapore, to challenge the best in the U.S. Their 3-dimensional art is astounding. You'll fall in love with it. But you can't take it with you. The sculptures weigh over 10 tons each and they'd ruin your lawn. So we have over 1,000 works of art that you can fall in love with, buy and take home. Oh, and there's live entertainment (big bands, singers and more), a sand box and rides for kids, a dozen gourmet food trucks, a great view of the bay, tall ships and cannon battles. B Street Cruise Ship Terminal Pier 9:00am-7:00pm.