Contact Us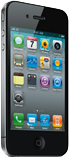 2653 Roosevelt Street, Ste. D
Carlsbad, CA 92008
(760) 434-7373 Ext. 0 | 434-7861 fax
Monday-Friday 9am-5pm
Saturday 9am-4pm
News and Events
Keep up-to-date with what's happening at Chamberlain Property Management, as well as our local community.
Apr 1, 2017
Ironman Oceanside
Oceanside, California offers triathletes a chance to race in the region that birthed the sport in the early 1970s in Mission Bay. The season opener attracts a who's who of triathlon in North America. For more information including where to watch the events, click here.



---
Mar 13, 2017
Diaper Drive
Diaper Drive benefiting the North County Food Bank, now through March 20th. Families living in poverty in North County struggle to afford diapers for their children. A month's supply for one child can cost between $70 and $80. Please donate unopened boxes of diapers for the North County Food Bank's Diaper Bank Program. For drop off locations and more information, click
Dress your canine in Mardi Gras themed costumes and connect with Center adoptables, alumni, and revelers of all ages, breeds, and creeds as we celebrate with a festive parade! Make a day of it and peruse the plethora of delightful treats, homemade goods, and fresh produce at the market before or after the parade.

Parade begins at 11am, followed by the Best Float and Best Dressed Pet contests.
---
Feb 18, 2017
5K Paw Walk in the Garden
Take a beautiful, scenic stroll through a 37-acre garden with your best canine companion in tow in the "5K Paw Walk in the Garden" which benefits the Rancho Coastal Humane Society and San Diego Botanic Garden. Enjoy food (for people and dogs), pet products and the unbeatable company of pooches and puppies. After the event, participants can enjoy full access to San Diego Botanic Garden until 2 p.m. For more information, click here!
---
Feb 11, 2017
Celebrate Chinese Lantern Festival
Kung Hei Fat Choy means Happy New Year! We are celebrating the end of the Lunar New Year with the Chinese Lantern Festival! Join us for an explosive story time and a cultural connection; learning numbers in Chinese!

• Smart Art (Art Studio-Full Day): Chinese Lanterns :Light the way to good fortune, happiness, wealth, and longevity with these Chinese Lanterns! Your children will sharpen their fine motor skills as they create and decorate lovely lanterns for your windows or doors.
• Sensational Story Time (11:00am): Lanterns and Firecrackers will take your child on a Lunar New Year's adventure from start to finish!
• Cultural Connection (3:00pm): Chinese Numbers :We will learn our numbers in Chinese and then practice tracing the numbers together. Saturday, 2/11, 11:00am-3:30pm
---
Jan 23, 2017
Encinitas Wellness Week
The Encinitas 101 MainStreet Association kicks off its 7th Annual Wellness Week with a Wellness Festival at the Encinitas Library on Saturday, January 21. Peruse dozens of exhibitors offering product demos and samples, and take advantage of free health screenings, mini-treatments, and educational workshops. There will be something of interest for all ages. Then, through January 27, enjoy free classes, treatments, consultations, and presentations, as well as other community events, including a Wellness Week Happy Hour and the Tibetan Bowl and Gong concert
---
Jan 15, 2017
Carlsbad Marathon & Half
The Carlsbad Marathon & Half is back! January 15. The out-and-back marathon course is gently rolling, with much of it is along the beautiful Pacific Ocean. The highest point of elevation is 308 feet above sea level reached gradually between miles 5 and 9 (click here for course map). The race starts at the Shoppes at Carlsbad. It begins by passing the Buena Vista Lagoon in the early miles, setting the event's naturalistic tone. The course and surroundings soon pick up the beat as participants make their way through spectator-packed Carlsbad Village, a quaint but popular mix of restaurants, shops and hotels. Mile three exposes stunning views of the Pacific Ocean, providing an inspiring sight and gorgeous backdrop as rolling hills carry runners and walkers past sandy beaches and rolling surf. Participants head east on Palomar Airport Road for a 3-mile trip inland, then out to the coast and south on Carlsbad Boulevard (Highway 101) to a U-turn at La Costa Avenue, then back up the coast to the finish line. Need to know what roads are closed? Click here!
---
Jan 13, 2017
MLK Day Parade
Join all the celebrations on Harbor Drive for the 37th Annual Martin Luther King Jr. Parade. This celebration honors Dr. Martin Luther King Jr. through numerous universities, community organizations and individuals and families who want to recognize his legacy. The parade is filled with floats, soulful high school bands, drill teams, colleges, fraternities and sororities, churches, youth groups and much more. The parade is coordinated by the Zeta Sigma Lambda Chapter of Alpha Phi Alpha, the oldest Black fraternity in America, founded in 1906.
---
Dec 30, 2016
Carlsbad: Recycle Your Christmas Tree
Now that Christmas 2016 has come and gone, help divert green waste from the landfill by recycling your Christmas tree.

The city of Carlsbad is offering free, curbside pickup through Friday, Jan. 13 and drop-off bin locations for Christmas trees through Saturday, Jan. 14. Trees will be recycled and converted into mulch that will be used throughout San Diego County.

Curbside tree pickup will take place on normally scheduled collection days. Drop off locations in Carlsbad include:
Calavera Hills Community Park, 2997 Glasgow Drive
Stagecoach Community Park,3420 Camino de los Coches
Poinsettia Community Park, 6600 Hidden Valley Road
Fire Station 1, 1275 Carlsbad Village Drive

Residential curbside trash and recycling, as well as commercial pickup will remain on normal service schedule the weeks following Christmas and New Year's Day. Customers are asked to place carts out for pickup on their normal service day. When placing trees for curbside collection, customers are asked to follow these guidelines:
Remove all decorations, including tinsel, lights, ornaments and tree stands.
Trees taller than 6 feet must be cut in half and placed next to your green waste cart.
When possible, residents are asked to cut down the tree so that it fits inside the green waste cart, with the lid closed for collection.
Please note that flocked trees cannot be recycled and must be disposed of through regular trash service. Flocked trees must fit into the trash cart, with the lid closed for collection.
View More
---
---
---
---
---
---
---
---
---
---
---
---
---
---
---
---
---
---
---
---
---
---
---
---
---
---
---
---
---
---
---
---
---
---
---
---
---
---
---
---
---
---
---
---
---