Contact Us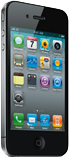 2653 Roosevelt Street, Ste. D
Carlsbad, CA 92008
(760) 434-7373 Ext. 0 | 434-7861 fax
Monday-Friday 9am-5pm
Saturday 9am-4pm
News and Events
Keep up-to-date with what's happening at Chamberlain Property Management, as well as our local community.
Jan 23, 2017
Encinitas Wellness Week
The Encinitas 101 MainStreet Association kicks off its 7th Annual Wellness Week with a Wellness Festival at the Encinitas Library on Saturday, January 21. Peruse dozens of exhibitors offering product demos and samples, and take advantage of free health screenings, mini-treatments, and educational workshops. There will be something of interest for all ages. Then, through January 27, enjoy free classes, treatments, consultations, and presentations, as well as other community events, including a Wellness Week Happy Hour and the Tibetan Bowl and Gong concert
---
Jan 15, 2017
Carlsbad Marathon & Half
The Carlsbad Marathon & Half is back! January 15. The out-and-back marathon course is gently rolling, with much of it is along the beautiful Pacific Ocean. The highest point of elevation is 308 feet above sea level reached gradually between miles 5 and 9 (click here for course map). The race starts at the Shoppes at Carlsbad. It begins by passing the Buena Vista Lagoon in the early miles, setting the event's naturalistic tone. The course and surroundings soon pick up the beat as participants make their way through spectator-packed Carlsbad Village, a quaint but popular mix of restaurants, shops and hotels. Mile three exposes stunning views of the Pacific Ocean, providing an inspiring sight and gorgeous backdrop as rolling hills carry runners and walkers past sandy beaches and rolling surf. Participants head east on Palomar Airport Road for a 3-mile trip inland, then out to the coast and south on Carlsbad Boulevard (Highway 101) to a U-turn at La Costa Avenue, then back up the coast to the finish line. Need to know what roads are closed? Click here!
---
Jan 13, 2017
MLK Day Parade
Join all the celebrations on Harbor Drive for the 37th Annual Martin Luther King Jr. Parade. This celebration honors Dr. Martin Luther King Jr. through numerous universities, community organizations and individuals and families who want to recognize his legacy. The parade is filled with floats, soulful high school bands, drill teams, colleges, fraternities and sororities, churches, youth groups and much more. The parade is coordinated by the Zeta Sigma Lambda Chapter of Alpha Phi Alpha, the oldest Black fraternity in America, founded in 1906.
---
Dec 30, 2016
Carlsbad: Recycle Your Christmas Tree
Now that Christmas 2016 has come and gone, help divert green waste from the landfill by recycling your Christmas tree.

The city of Carlsbad is offering free, curbside pickup through Friday, Jan. 13 and drop-off bin locations for Christmas trees through Saturday, Jan. 14. Trees will be recycled and converted into mulch that will be used throughout San Diego County.

Curbside tree pickup will take place on normally scheduled collection days. Drop off locations in Carlsbad include:
Calavera Hills Community Park, 2997 Glasgow Drive
Stagecoach Community Park,3420 Camino de los Coches
Poinsettia Community Park, 6600 Hidden Valley Road
Fire Station 1, 1275 Carlsbad Village Drive

Residential curbside trash and recycling, as well as commercial pickup will remain on normal service schedule the weeks following Christmas and New Year's Day. Customers are asked to place carts out for pickup on their normal service day. When placing trees for curbside collection, customers are asked to follow these guidelines:
Remove all decorations, including tinsel, lights, ornaments and tree stands.
Trees taller than 6 feet must be cut in half and placed next to your green waste cart.
When possible, residents are asked to cut down the tree so that it fits inside the green waste cart, with the lid closed for collection.
Please note that flocked trees cannot be recycled and must be disposed of through regular trash service. Flocked trees must fit into the trash cart, with the lid closed for collection.
---
Dec 27, 2016
Where to Ring in 2017 Around San Diego
Sometimes New Year's Eve is all about dressing to the nines, carrying an itty-bitty purse, and dancing the night away with other grown-ups. Other times, it's all about quality family fun and early bedtimes. Both are great–but since we're kinda partial to ringing in 2017 with our kiddos, here are a few creative ideas for a sweet celebration with your family. Happy new year! Click here for some creative New Year's Eve ideas.
---
Dec 17, 2016
Celebrate the Holiday SEAson!
From December 1 to 31, Birch Aquarium at Scripps Institution of Oceanography is transformed into a holiday wonderland full of SEAsonal activities for the whole family.

Deck the Hall (of Fishes) and get into the holiday spirit every day from 9 a.m. to 5 p.m. and check the schedule for special appearances by Scuba Santa as well as live holiday music on weekends. Most holiday activities are included with admission.

Check out the full schedule of Seas 'n' Greetings events below including Holiday Night Lights Celebration and Scuba Santa Dive Shows!
---
Dec 9, 2016
Garden of Lights
Garden of Lights is the San Diego Botanic Garden's annual gift to the San Diego Community! Featuring events and activities that everyone in your family will enjoy. Nightly festivities will include local blues and jazz bands, as well as delicious food, hot coffee and treats from the Feel Good Coffee Cart. Family-friendly activities include horse-drawn wagon rides (on selected evenings), holiday crafts, spin art, visits with Santa, hot mulled wine (on selected evenings), a nutcracker display, and even snow for sledding (on selected nights).
Admission Sunday – Thursday: Members $10; seniors, active military, and students $10; non-members $15. Children ages 3–12, $6. There will be additional fees for some activities.
---
Dec 3, 2016
Carlsbad Village Night of Lights
Please join us this Saturday, December 3rd for the inaugural Village Night of Lights. Merchants will be staying open late for holiday shopping and welcoming you with refreshments and snacks. The Carlsbad High School Jazz Ensemble and Orchestra will treat us to their spectacular holiday musical program on the lawn at Choice Juicery (corner of Carlsbad Village Drive & State Street). Contemporary and classic Christmas songs will be sung at the corner of State and Grand. The first 50 participants to check in at the Welcome Table on State Street will receive a Village Swag Bag. Saturday, December 3rd, 6pm-9pm.
---
Dec 2, 2016
Balboa Park - December Nights
Balboa Park December Nights, the nation's premier holiday festival, will take place for the 39th consecutive year on Friday, December 2 from 3-11pm and Saturday, December, 3 from noon-11pm. Friends, families and the community are invited to come together for festive fun, food and attractions throughout the park, including complimentary admission to Balboa Park museums from 5-9pm. The largest free community festival in San Diego, December Nights is expected to attract more than 350,000 visitors to the park over two days to revel and enjoy the season.

---
Nov 26, 2016
Surfin' Santa at Seaport Village
Take the kiddos to see Santa in his board shorts and flip-flops, take photos with him on his giant surfboard and 6-foot wave, make crafts, shop for unique gifts and enjoy live sidewalk entertainment. Saturday, 11/26. For more event information, click here!
---
Nov 23, 2016
Shop Small Saturday
With hundreds of businesses in Carlsbad Village including everything from fine dining to taco shops, day spas, hair salons, men, women and children's boutiques, antique malls, specialty stores, art galleries, theatres and professional services, why go anywhere else? The merchants of Carlsbad Village thank you for shopping small today, tomorrow and always!
---
Nov 7, 2016
Tee Time for Pets
FACE's 5th Invitational Golf Tournament kicks off at Lomas Santa Fe Country Club to benefit San Diego pets in need of life-saving veterinary care. Golfers are invited to bring their furry friends to the course to enjoy a day of fun. Participants will be joined by special VIP guest and baseball legend Fred Lynn, a longtime supporter of the organization. This year's tournament will honor the late Dennis Green, the former NFL coach and running back who passed away this summer, and the Green family's dearly loved rescue dog, Isabel. FACE Executive Director Brooke Haggerty says, "We feel privileged to honor Denny and his beloved Isabel at this year's event in gratitude for his service to animals, families, and the San Diego community." 858.450.3223, www.face4pets.org
---
Oct 29, 2016
Halloween in the Village
Join your fellow ghosts and goblins Saturday, October 29th for some scary fun in the Village. Sponsored by C3 Community Causes and its generous supporters, they will have a bounce house, costume contest and more. Merchant Trick or Treating takes place from 3pm to 6pm. Come have a scary good time! Princesses always welcome!
---
Oct 29, 2016
Family Fall Festival
Come and celebrate the season with fall themed activities, like pumpkin decorating, fall crafts, a petting zoo, and pony rides in the Eucalyptus Grove. Little Catbird will perform a feel-good, toe tapping, interactive music show that's fun for the whole family inside the Ecke Building. The O-Truck will offer a variety of farm-to-table entrees. Children are invited to wear their favorite Halloween costume and participate in a costume contest. Sorry- no adults in costumes please.
Don't forget to stop in and have a photo taken with the Big Pumpkin!

Free with admission or membership.
Two kids 12 and under free with Museum Month Coupon and one paid adult. October 29th, 10am-2pm

Small fee for craft activities, petting zoo and pony rides, if desired.


View More
---
---
---
---
---
---
---
---
---
---
---
---
---
---
---
---
---
---
---
---
---
---
---
---
---
---
---
---
---
---
---
---
---
---
---
---
---
---
---
---
---
---
---
---
---
---
---