Contact Us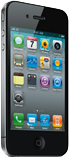 2653 Roosevelt Street, Ste. D
Carlsbad, CA 92008
(760) 434-7373 Ext. 0 | 434-7861 fax
Monday-Friday 9am-5pm
Saturday 9am-4pm
News and Events
Keep up-to-date with what's happening at Chamberlain Property Management, as well as our local community.
Sep 24, 2016
Oceanside Harbor Days
All are invited to Oceanside Harbor on September 24-25, 2016 for the annual Oceanside Harbor Days celebration. The event will feature arts and craft exhibits, great food and fun activities for the entire family. The event is open from 9:00 a.m. to 6:00 p.m. on Saturday and 9:00 a.m. to 5:00 p.m. on Sunday. This two day event will be an outstanding opportunity for residents and neighbors to experience fun activities including the new sandcastle competition, entertainment stage, Nail 'n' Sail Competition, Military, Public Safety displays, and more. Harbor Days is free to the public. For more information, click here!
---
Sep 20, 2016
Best Pumpkin Patches
Fall is just around the corner! While it may be tempting to spend a few bucks at your local grocery store to bring home a few jack-o-lanterns, why not give your kiddos a pumpkin-picking adventure they'll remember for years to come? If you're looking to pick a few pumpkins, enjoy a hayride, or navigate a corn maze, there's something for everyone at one of San Diego's many pumpkin patches and u-pick farms throughout the county. Click here to see the list!
---
Sep 17, 2016
Coastal Cleanup Day
The City of Carlsbad is seeking volunteers for the 32nd annual California Coastal Cleanup Day, Saturday, Sept. 17, from 9 a.m. to noon at Tamarack State Beach. Volunteers can reduce waste at this year's cleanup by bringing a bucket, work gloves and reusable water bottle.

Cleanup volunteers not only pick up trash, but also collect data on types of trash and debris found. This data is used to educate the public, businesses, industries and government on pollution prevention.

Volunteers can sign up online by clicking on the map for the cleanup at Tamarack State Beach or any of the other registered sites. All volunteers are required to sign a waiver to participate, and participants under 18 must have a waiver signed by a parent or guardian. The waiver form is available on the website or at the event.
---
Aug 28, 2016
LeucadiART Walk
Local artists will be displaying original art along Coast Highway 101 in Leucadia. Free open air trolley rides, 6 stages for live music, dance and art demonstrations. The Craft Beer Garden will feature beers from The Lost Abbey and popular musical acts. Children's Art Pavilion and much more! Sunday, August 28th, 10am-5pm.
---
Aug 11, 2016
Donut Day at Del Mar RAcetrack
Join us for free coffee, orange juice and yummy donuts, as you take a behind-the-scenes look into the world of Thoroughbred racing. Track announcer Trevor Denman will host the festivities, which include question and answer sessions with famous jockeys and trainers while watching the horses during their morning workouts.

Donuts Day is held July 16 and August 13 from 8:00 to 10:00 a.m. in the Seaside Cabana area at the West end of the Grandstand. Park in the main parking lot off Jimmy Durante. Trams will transport to West end of Grandstand. Free!

Other activities include a meet and greet with the Del Mar Mascot Pony Boy along with face painting, entertainers, and free prizes for the kids. Also, enter to win a Family Fun Pack.
---
Aug 10, 2016
Flicks at the Fountain
Don't let the summer slip away without seeing Inside Out under the stars at this week's Flicks at the Fountain. Academy Award winner for Best Animated Feature in 2015, Inside Out appeals to audiences of all ages.

Adults and kids alike can bring their low-backed chairs and blankets, snag a cozy spot and enjoy some free family entertainment under the stars. For those looking to have their dinner al fresco, choose from a variety of options, including bringing a picnic spread or purchasing to-go meals from one of the many eateries nearby. Consider having a delicious pizza delivered to your seat! So cozy-up, unwind and enjoy the best of Carlsbad Village this summer.

Where: The Fountain at Grand Avenue and State Street
When: Thursday nights from July 7 to Aug. 25, 2016
Start Time: Films begin at dusk, or around 8 p.m. Seating begins at 6 p.m.
---
Jul 16, 2016
CoastFest
Rubio's presents its 5th annual CoastFest in celebration of the ocean with complimentary food and drinks, a beer garden, live music by The Mowgli's and children's band Hullabaloo, and dozens of activities for guests of all ages. The festivities will kick off at the Oceanside Pier at 10am with a beach cleanup hosted by I Love a Clean San Diego. 10-11am Beach Cleanup, 11am-2pm the after party!
---
Jul 15, 2016
Del Mar Race Track - Opening Day!
More than 40,000 race fans are expected to attend what's defined as one of the most fabulous, fashionable and fun festivities in the west - Opening Day at Del Mar. This day is not only about big bets and fast horses, but celebrating the season in style. Fashion-minded guests may participate in Del Mar's annual tradition, the Opening Day Hats Contest where entrants compete for cash prizes and judged on creativity and style. The summer season runs July 15th thru September 5th. No racing on Mondays or Tuesdays (except Labor Day).
---
Jul 7, 2016
Jazz in the Park
For over 30 years, the City of Carlsbad Cultural Arts Office has presented live music events throughout the city. When summer rolls around in Carlsbad, everyone gears up for TGIF Concerts in the Parks! The 2016 season runs Friday nights from June 24 through Aug. 19, from 6 to 8 p.m. (all fields open at 4 p.m.) and features great music, food and a chance to dance the night away with friends and neighbors in a beautiful outdoor setting.

This Friday, July 8th, "The Mighty Untouchables" in Alga Norte Community Park. For more information, click here.
---
Jul 2, 2016
Free Fishing Day!
If you are new to the sport of fishing, and not sure if you will enjoy it, a great opportunity awaits you. California Dept of Fish and Wildlife offers two Free Fishing Days each year.
---
Jun 28, 2016
Firework Shows in San Diego
Get out your flags and the red, white and blue wardrobe! It's time to celebrate the 4th of July. Start your Independence Day celebration before dark with plenty of parades, carnivals, and activities throughout the County. There are plenty of places to watch the fireworks crash over the night sky, even if you want to avoid the crowds. Click here to see where you can celebrate the July 4th holiday in San Diego. Have a safe and happy Independence Day!
View More
---
---
---
---
---
---
---
---
---
---
---
---
---
---
---
---
---
---
---
---
---
---
---
---
---
---
---
---
---
---
---
---
---
---
---
---
---
---
---
---
---
---
---
---
---
---
---
---
---
---
---
---
---
---
---