Contact Us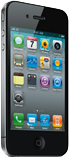 2653 Roosevelt Street, Ste. D
Carlsbad, CA 92008
(760) 434-7373 Ext. 0 | 434-7861 fax
Monday-Friday 9am-5pm
Saturday 9am-4pm
News and Events
Keep up-to-date with what's happening at Chamberlain Property Management, as well as our local community.
Feb 12, 2016
Live Music in the Village!
What could be more romantic than strolling the Village of Carlsbad with your sweetheart and stopping a while to listen to the smooth sounds of the Moonlight Ramblers of North County? From 6pm to 8pm this Friday, enjoy this fantastic, local ensemble featuring unique acoustic stylings of popular and original music spanning bluegrass to blues.

Friday Night Live "Valentine's Edition" will bring music to the Village with the Moonlight Ramblers at the corner of Grand Avenue and State Street and local artist Alan Land at the corners of Carlsbad Village Drive and State Street.

Come down to the Village for a lovely evening, and enjoy live music, at no charge, from 6pm to 8pm. Happy Valentine's Weekend from the Carlsbad Village Association!
---
Feb 5, 2016
Oceanside Valentines Week
Celebrate all things LOVE in Oceanside, CA for the inaugural Oceanside Valentine's Week from February 5- February 15, 2016. Businesses and attractions throughout the City of Oceanside have planned a special 10-day celebration just for you, all centered around the theme of love. From romantic dining specials and sunset harbor cruises to a family-friendly movie night at the Oceanside Pier and a Valentine themed fun run & bike event… celebrate with those that you love during Oceanside Valentine's Week.

The celebration will launch in a grand fashion with a ribbon cutting ceremony on February 4th revealing what could be America's largest heart, a gigantic 25 foot heart-shaped balloon! The balloon will be making appearances throughout the week at different community events. Don't miss the opportunity to show your love for Oceanside and take a photo in front of our very own inflatable heart. For more information, click here.

---
Jan 31, 2016
Super Salsa Sunday
Salsa the dance, that is! Join Dance Essence in Carlsbad for a Salsa Dance lesson with Maria & Larry from 7:30-8:30 and stay for the dance party, 8:30-12:00. $8 cover, includes dance lesson, food, dance party and fun!

Dance Essence in Carlsbad offers an array of dance classes - our Chamberlain employees just took a lesson and it was a blast! For the complete calendar of dance classes, click here.
---
Jan 29, 2016
Chinese New Year Festival
It's the year of the monkey! Kick-off the festivities by starting at the Lunar New Year Festival happening from Jan. 29 – 31. This pan-Asian festival costs $5 for adults and $4 for kids. There is free admission for anyone dressed in a complete military uniform. This festival at Qualcomm Stadium includes 16 carnival rides, games, contests, live entertainment and food from all over Asia is available for guests to enjoy. Friday 5-10pm, Sat & Sun 10am-10pm.
---
Jan 22, 2016
Monthly Beach Cleanups
The first Saturday of each Month, the Surfrider Foundation hosts a Beach cleanup. Supplies will be provided, but please bring your own reusable bag, bucket and work gloves if you have them. Unless otherwise noted, all cleanups will be held from 9 am to 11 am. Meet on the north side of the Oceanside pier. - See more information and other beach cleanup locations here.
---
Jan 17, 2016
San Diego Restaurant Week
Kick off the new year with San Diego Restaurant Week, this January 17 through 24, offering 8 days of price fixed dining at over 180 restaurants throughout San Diego County! Celebrating 12 years of culinary excellence, San Diego Restaurant Week will be offering delicious discounted dining where foodies will be able to eat their hearts out at a long list of participating restaurants including unbeatable price options and, best part - no reservations necessary! The pricing includes three-course prix-fixe dinner menus for just $20, $30, $40 or $50 per person or two-course prix-fixe lunch menus for only $10, $15 or $20 per person. Click here to see if your favorite restaurant is participating!
---
Jan 17, 2016
Carlsbad Marathon
The Tri-City Medical Center Carlsbad Marathon & Half Marathon are scheduled for Sunday, Jan. 17, 2016. Over 10,000 runners and walkers from all over the United States and many foreign countries are expected to participate in the race weekend festivities, announced In Motion, Inc., the event organizer.The race weekend also includes a three-day Health & Lifestyle Expo and Kids Marathon Mile at LEGOLAND. Geared for children age 12 and under, the Kids Marathon Mile at LEGOLAND is a one-mile, noncompetitive, age-staged run/walk that winds through the LEGOLAND theme park, located at One LEGOLAND Drive in Carlsbad. A Diaper Dash, entertainment and other fun activities will take place immediately following the kids' races. The Kids Marathon Mile at LEGOLAND will be held on Saturday, Jan. 16, starting at 8 a.m.
---
Jan 16, 2016
WSA Championship Tour
This is a surfing competition at the beautiful Oceanside South Harbor Jetty beach to qualify young competitors to the West Coast Championships, U.S. Championships, Prime Events & any World Team Events. Check out these young rippers who may end up on the pro-surfing tour one day! Sponsored by Western Surfing Association with the City of Oceanside, Parks & Recreation, Special Events Dept. Free and open to the public, all ages will enjoy! January 16th & 17th, east of 300 Harbor Drive
---
Jan 8, 2016
Be Storm Ready!
With heavy rains hitting Southern California this month, I hope you will find the resources below helpful in navigating the next storm. To report an emergency, including downed wires, call 9-1-1.

National Weather Service Forecast Office - real-time weather updates.
Ready San Diego - emergency preparedness information for San Diego County residents.
San Diego County's Twitter feed - updates on San Diego County storm conditions.
Camp Pendleton Weather Advisory - information for people who are in or near Marine Corps Base Camp Pendleton.
Caltrans QuickMap - real-time map of current traffic conditions including lane closures and CHP incidents.
San Diego Gas & Electric - power outage information for local customers. To report an outage call 1.800.411.7343.
Be Storm Ready - a webpage from our State Senator's website that links to other resources.
Stay safe!

---
Jan 7, 2016
Christmas Tree Recycling Drop-off
The City of Carlsbad is offering free, curbside pickup and drop-off bin locations for Christmas trees from Saturday, Dec. 26, to Saturday, Jan. 9. The trees will be recycled and converted into mulch that will be used throughout San Diego County.
Curbside tree pick up will take place on residents' normally scheduled collection days. Drop off locations in Carlsbad include:


Calavera Hills Community Park, 2997 Glasgow Drive


Stagecoach Community Park, 3420 Camino de los Coches


Poinsettia Community Park, 6600 Hidden Valley Road


Fire Station 1, 1275 Carlsbad Village Drive
---
Jan 5, 2016
Christmas Recycling
Be "Green" after Christmas! Here's a way to help save the planet:
Christmas Light Recycling
Ace Hardware offers free holiday light recycling. Simply drop-off your burnt-out and broken strands of lights at any Ace location so they may be recycled now through December 31. Find an Ace Hardware near you, click here.
Christmas Tree Recycling
Waste Management customers: Christmas trees are collected curbside for the first two weeks following Christmas on your regular collection day. Trees taller than six feet must be cut in half and placed next to your green waste cart. When possible, residents are asked to cut down the tree so that it fits inside the green waste cart, with the lid closed for collection. Please remove all decoration including tinsel, lights, ornaments and tree stands. Flocked trees cannot be recycled, and must be disposed of through regular trash service. Flocked trees must fit into the trash cart, with the lid closed for collection.

Thanks for helping to make 2016 more green!
---
Dec 21, 2015
Garden of Lights
There is still time to enjoy the Garden of Lights! After the sun goes down in December, the San Diego Botanic Garden in Encinitas is transformed into a dazzling winter wonderland! More than 125,000 sparkling lights illuminate the flora of this fantastic 37-acre urban oasis each evening from 5 – 9 pm for a magical holiday experience.

Come out and experience the holidays 'Southern California Style' at San Diego Botanic Garden's Garden of Lights!
---
Dec 11, 2015
Christmas in the Valley: Bates Nut Farm
Families can start a new Christmas tradition at Bates Nut Farm with the 5th annual "Christmas in the Valley", presented as a gift to the community by Valley Center businesses, organizations, schools, churches and volunteers. Local non-profit Promote Valley Center is the sponsor. The event kicks off Friday evening, December 11th at 4:00. The evening's highlight will be the arrival of Santa by fire truck at 6:00, escorted into the farm by the Valley Center High School marching band. The Valley Center High School choir will lead the crowd in singing Christmas favorites. There will be live entertainment, the "Christmas Voice" singing contest, and a Polar Express Hay Ride to visit Santa, all free of charge.
---
Dec 8, 2015
Time for Ice Skating!
It's that time of year to get your skate on. The holiday festivities have begun. There is no cold snap in our immediate future but we've searched high-and-low for the most sparkling skating rinks in San Diego County. Whether you want to enjoy a seasonal holiday rink or year-round skating our guide will give you the edge on where to lace up this season. Click here to find a rink near you!
---
Dec 4, 2015
Balboa Park December Nights
Balboa Park December Nights: Dec. 4 & 5 2015
Balboa Park December Nights, the nation's premier holiday festival, will take place for the 38th consecutive year on Friday, Dec. 4, 3-11pm, and Saturday, Dec. 5, noon-11pm. As always, the event brings families and friends together to spread holiday joy, learn more about the cultural value of Balboa Park and kick-off the "most wonderful time of the year."

Participating Balboa Park museums open their doors free of charge from 5-9 pm both evenings and more than 350,000 visitors are expected to experience the joy of San Diego's largest free community festival. Those who attend will participate in a truly multicultural experience, enjoying food, music and entertainment from around the world.
---
Nov 27, 2015
"Santa's Coming" Craft Fair
Bates Nut Farm will be hosting their largest Arts 'n Crafts Fair of the year over the long Thanksgiving weekend. The "Santa's Coming!" Craft Fair will be open Friday, Saturday and Sunday, November 27th through November 29th from 9:00 a.m. to 4:00 p.m. Over 80 artisans will be selling a variety of handmade crafts and fine art. Each day live bands perform on the Bates stage from 12:00 - 3:00. Santa arrives by hayride both Friday and Saturday, and he will spend time with young visitors until 3:00 pm. Take a free hayride with Santa and be sure to bring your camera! Admission and parking are free.
---
Nov 26, 2015
Oceanside Turkey Trot
The Pacific Marine Credit Union O'side Turkey Trot has enjoyed quite a run as it prepares to celebrate its 10th anniversary on Nov. 26. The race is a holiday tradition in North County, with 10,000 running and walking in 2014. All that has helped raise more than $210,000 for local schools and non-profit organizations over the years. Be a part of the fun this Thanksgiving! Check the OTT website for race day events and times.
---
Nov 22, 2015
25th Annual Fall Street Fair
With 450+ booths to visit, plus dozens of unique downtown Encinitas retailers, here's a perfect opportunity to get a head start on your holiday shopping.

Enjoy the music of popular local bands in The Lumberyard Courtyard and dance, music and other entertainment on the Community Stage next to Ace Hardware. Take your young ones to the Kids Zone for a variety of fun activities. And walk your furry friends into Dog Zone for some treats and special attention.

When it's time for a bite or a drink, the options are abundant, from the unique food vendors in the street fair to the 40+ restaurants and bars in downtown Encinitas. Sunday, November 22, 2015, 9am-4pm
---
Nov 21, 2015
Trotting for "Toys for Tots"
Movin Shoes store is excited to host their first ever Toys For Tots campaign event! On November 21st at 8am for a family friendly run or walk along the coast of scenic Encinitas, from downtown to the Cardiff Kook and back! The run is free to all who want to come, and we suggest a donation of a new unwrapped toy for the San Diego Toys for Tots campaign! There will be 2 dress uniformed Marines in attendance to accept your donations as well as special offers at the store for all who participate!

So bring yourself, your families, and your fun! Let's have a great run and help a great cause! 897 S. Coast Highway 101, Encinitas

---
Nov 21, 2015
Mother Goose Parade
The largest parade in San Diego County is also the largest of its type west of the Mississippi. Each year, the Mother Goose Parade attracts thousands of spectators to the streets of El Cajon. More than 100 colorful and exciting parade entries come from around the United States to share in the excitement that is the Mother Goose Parade. The parade entries include spectacular motorized floats, glorious marching bands and drill units, eloquent equestrians, animated clowns, special characters, special guests, performing artists, celebrities, giant helium balloons, specialty vehicles, and of course, Santa Claus. November 21st, 10:00am-3:00pm
View More
---
---
---
---
---
---
---
---
---
---
---
---
---
---
---
---
---
---
---
---
---
---
---
---
---
---
---
---
---
---
---
---
---
---
---
---
---
---
---
---
---
---
---
---
---
---
---
---