Contact Us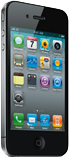 2653 Roosevelt Street, Ste. D
Carlsbad, CA 92008
(760) 434-7373 Ext. 0 | 434-7861 fax
Monday-Friday 9am-5pm
Saturday 9am-4pm
News and Events
Keep up-to-date with what's happening at Chamberlain Property Management, as well as our local community.
Nov 27, 2015
"Santa's Coming" Craft Fair
Bates Nut Farm will be hosting their largest Arts 'n Crafts Fair of the year over the long Thanksgiving weekend. The "Santa's Coming!" Craft Fair will be open Friday, Saturday and Sunday, November 27th through November 29th from 9:00 a.m. to 4:00 p.m. Over 80 artisans will be selling a variety of handmade crafts and fine art. Each day live bands perform on the Bates stage from 12:00 - 3:00. Santa arrives by hayride both Friday and Saturday, and he will spend time with young visitors until 3:00 pm. Take a free hayride with Santa and be sure to bring your camera! Admission and parking are free.
---
Nov 26, 2015
Oceanside Turkey Trot
The Pacific Marine Credit Union O'side Turkey Trot has enjoyed quite a run as it prepares to celebrate its 10th anniversary on Nov. 26. The race is a holiday tradition in North County, with 10,000 running and walking in 2014. All that has helped raise more than $210,000 for local schools and non-profit organizations over the years. Be a part of the fun this Thanksgiving! Check the OTT website for race day events and times.
---
Nov 22, 2015
25th Annual Fall Street Fair
With 450+ booths to visit, plus dozens of unique downtown Encinitas retailers, here's a perfect opportunity to get a head start on your holiday shopping.

Enjoy the music of popular local bands in The Lumberyard Courtyard and dance, music and other entertainment on the Community Stage next to Ace Hardware. Take your young ones to the Kids Zone for a variety of fun activities. And walk your furry friends into Dog Zone for some treats and special attention.

When it's time for a bite or a drink, the options are abundant, from the unique food vendors in the street fair to the 40+ restaurants and bars in downtown Encinitas. Sunday, November 22, 2015, 9am-4pm
---
Nov 21, 2015
Trotting for "Toys for Tots"
Movin Shoes store is excited to host their first ever Toys For Tots campaign event! On November 21st at 8am for a family friendly run or walk along the coast of scenic Encinitas, from downtown to the Cardiff Kook and back! The run is free to all who want to come, and we suggest a donation of a new unwrapped toy for the San Diego Toys for Tots campaign! There will be 2 dress uniformed Marines in attendance to accept your donations as well as special offers at the store for all who participate!

So bring yourself, your families, and your fun! Let's have a great run and help a great cause! 897 S. Coast Highway 101, Encinitas

---
Nov 21, 2015
Mother Goose Parade
The largest parade in San Diego County is also the largest of its type west of the Mississippi. Each year, the Mother Goose Parade attracts thousands of spectators to the streets of El Cajon. More than 100 colorful and exciting parade entries come from around the United States to share in the excitement that is the Mother Goose Parade. The parade entries include spectacular motorized floats, glorious marching bands and drill units, eloquent equestrians, animated clowns, special characters, special guests, performing artists, celebrities, giant helium balloons, specialty vehicles, and of course, Santa Claus. November 21st, 10:00am-3:00pm
---
Nov 11, 2015
Veteran's Day Parade
2015 Veterans Day Parade celebrates "70th Anniversary Of World War II and America's Greatest Generation".
Join in delivering a greatly deserved tribute to all U.S. Veterans who served during the war years 1941 to 1945! We invite all San Diego region to participate in this tradition, and welcome all sponsors, donations, and volunteers.

The San Diego Veterans Day Parade on November 11 on Harbor Drive, is produced by Veterans Week San Diego: Open to all. Free of charge to view or to participate. President Eisenhower dedicated November 11 as Veterans Day in 1954, and called upon all citizens to participate. As Veterans Day is observed nationwide, the San Diego Veterans Day Parade recognizes the contributions of all of our Veterans from every branch of Armed Forces in all eras of service. 11:00 am November 11th.
---
Nov 11, 2015
Happy Veteran's Day
On the 11th hour of the 11th day of the 11th month of 1918, an armistice, or temporary cessation of hostilities, was declared between the Allied nations and Germany in the First World War, then known as "the Great War." Commemorated as Armistice Day beginning the following year, November 11th became a legal federal holiday in the United States in 1938. In the aftermath of World War II and the Korean War, Armistice Day became Veterans Day, a holiday dedicated to American veterans of all wars. Thank you to all our military personnel for the sacrifices you have made for our freedom!
---
Nov 8, 2015
Oceanside Music Festival
The 14th annual Oceanside Music Festival, titled Colors of Music, offers concerts this year with a variety of music genres, showcasing both student and professional musicians from throughout Southern California. The event, FREE of charge to the general public, is held 10:00 am to 5:00 pm, Sunday, November 8, 2015, at the corner of Coast Hwy 101 and Pier View Way downtown Oceanside. The annual Oceanside Music Festival was created to showcase performing artists from Oceanside and the surrounding communities.
---
Oct 31, 2015
Pumpkin Patch
Over 50 years of fall traditions and memories have been created at the Bates Nut Farm Pumpkin Patch. Now through October 31st, Family and friends enjoy the tractor hayrides, straw maze, petting corral and pony rides. Grab a wheelbarrow and pick from variety of pumpkins: Big Macs, Ghost, Cinderella, Jack O' Lantern, minis, squash, gourds and other fall décor. In addition, weekends at Bates include live entertainment from 12:00 -3:00, BBQ, kettle corn, food trucks, rock climb, bounce, slide and other family friendly events. Check our calendar for details and schedule, click here.
---
Oct 30, 2015
Halloween in the Village
Trick-or-treating in the Carlsbad Village will be in full force this coming Halloween on Saturday, October 31st. In addition to that, other spooky events are planned Friday night for both the little ones and adults who are young at heart at both the Carlsbad Boys and Girls Club and the Yoga Co-op. Come have some ghoulish fun in Carlsbad this Halloween!
---
Oct 1, 2015
Museum Month-Kids Free in October
October is a good month to be a kid in San Diego: local museums and other popular attractions are offering free admission to kids all month long. The San Diego Museum Council says the fun and educational program, presented by ScholarShare, runs Oct. 1 through Oct. 31 and offers free admission to children ages 12 and under at more than 40 museums, with a paid adult admission.

To cash in on the freebie, parents will have to download a coupon online for each visit to each museum. One coupon is good for up to two free child admissions with one full-price paid adult admission. For a list of museums, or to download your coupon, click here!

---
Sep 15, 2015
Rain in San Diego!
The forecast calls for rain overnight. Remember to turn-off your sprinklers and help the drought!

Forecasters predict .36 inches of rain in San Diego, .43 inches in Oceanside, .47 inches in Escondido, .56 inches in Ramona, .57 inches in Alpine, .83 inches at Mt. Laguna, .92 inches in Julian and 1.26 inches on Palomar Mountain by late Wednesday morning.
---
Sep 12, 2015
Grape Day Festival - Escondido
For early birds, the Grape Day 5K fun run at 7:30 am is the way to start your day. The Grape Day Parade begins at 9:30 am on Grand Ave, and travels from Escondido Blvd to Juniper. It includes marching bands, walking groups, equestrians and historic cars.

The festival in the Grape Day park is from 9:30 am until 4 pm. It features grape stomping, free grapes provided by Major Market, entertainment stage, demonstrations, contests, fun zone, vendor booths and international food court.

---
Sep 11, 2015
Dog Surf-A-Thon
Dog surfing in San Diego means more than just a great time - all proceeds help rescue pets too! The Surf Dog Surf-A-Thon dog surfing competition begins at 8:00am, September 13, 2015, at Dog Beach in Del Mar. The day also includes vendors, dog agility course, and a canine costume contest. Event proceeds benefit the Helen Woodward Animal Center.
---
Sep 5, 2015
Julian Grape Stomp Festa
Every September the Julian Chamber of Commerce celebrates the harvest of the grapes with a real, olde-world style grape stomp and festa at the Menghini Winery. This grape stomp out-does all others by providing two barrels for stomping - one for adults and one for children. Tons of grapes are blessed then poured into the barrels. The atmosphere is created with Italian music by Roman Holiday, dancing, Bocce Ball competitions, stomping, wine tasting, a Jumbo Jump for the kids and a variety of food and crafts for sale will keep you busy. Situated in rolling hills covered with vineyards and apple orchards, the Menghini Winery offers an ideal setting for the Festa. 11:00am - 7:00pm, $5-$15.
---
Sep 4, 2015
US Sand Sculpting Challenge
September 4-7, World Master Sand Sculptors come from Italy, Ireland, the Netherlands and Canada, from exotic places like Latvia and Singapore, to challenge the best in the U.S. Their 3-dimensional art is astounding. You'll fall in love with it. But you can't take it with you. The sculptures weigh over 10 tons each and they'd ruin your lawn. So we have over 1,000 works of art that you can fall in love with, buy and take home. Oh, and there's live entertainment (big bands, singers and more), a sand box and rides for kids, a dozen gourmet food trucks, a great view of the bay, tall ships and cannon battles. B Street Cruise Ship Terminal Pier 9:00am-7:00pm.
View More
---
---
---
---
---
---
---
---
---
---
---
---
---
---
---
---
---
---
---
---
---
---
---
---
---
---
---
---
---
---
---
---
---
---
---
---
---
---
---
---
---
---
---
---
---
---
---
---
---
---
---