Contact Us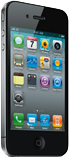 2653 Roosevelt Street, Ste. D
Carlsbad, CA 92008
(760) 434-7373 Ext. 0 | 434-7861 fax
Monday-Friday 9am-5pm
Saturday 9am-4pm
News and Events
Keep up-to-date with what's happening at Chamberlain Property Management, as well as our local community.
May 1, 2016
Family Fun Days San Elijo Lagoon
Kids will get closer to nature! Join our monthly program, part of TRACK Trails: Kids in Parks. Kids in Parks provides a national network of family-friendly trails that encourages visitation of public lands to reconnect our nation's youth with nature, for their health, and the health of our parks.

Sunday, May 1, "Hey, Pollinator"
Learn why plants and pollinators need one another through an interactive song, dance and activity. 11:30-1:30, $1 suggested donation.

Check-out all of the Lagoon's Family Fun Days, the first Sunday of every month, here!
---
Apr 22, 2016
Encinitas Street Fair
Enjoy over 450 unique food, arts and crafts vendors plus three entertainment stages, children's rides, Dog Zone, Adventure Zone, Bike Valets, and a Beer Garden! Take advantage of free family fun, entertainment, a National Award Winning MainStreet and a traditional So-Cal beach town. Come for the sun, stay for the moonlight.

Adventure Zone has free family activities. Savor craft beers and soak up the sun while listening to the best bands in San Diego rock out at the Beer Garden Stage, open til 7pm Saturday! There is even fun to be had for your four-legged companion in the Dog Zone, featuring free canine activities in the dog park. April 23-24, 2016 – 9am to 5pm
---
Apr 21, 2016
U-Pick Strawberry Season
Carlsbad Strawberry Company is the largest and oldest u-pick farm in San Diego County and the berries are undoubtedly some of the best around. Located just east of the 5 freeway off of the Cannon Rd. exit, you've probably driven by this field many times. It will cost you $10 for a small basket and $20 for the larger size. They even give you some water to rinse off the berries before popping them in your mouth. There's truly nothing tastier than a berry right off the vine. Hours: Daily, 9 a.m. – 6 p.m. 1000 Cannon Rd, Carlsbad.
---
Apr 17, 2016
Fallbrook Avocado Festival
The Festival's celebration of Fallbrook's heritage! Exhibits include the new Avocado Central area, the Guacamole Contest, Holy Guaca-Moly booths, the Art of the Avocado Contest on display, the Avo 500 children's car race, and the Best Decorated Avocado Contest. A variety of avocado products are also found all along the Festival streets in the product and food vendors alike. It is a fun-filled way to celebrate our heritage and be entertained at the same time! Sunday, April 17th, 9am-5pm, free admission!
---
Apr 10, 2016
San Marcos Spring Festival
On Sunday, April 10, 2016, the San Marcos Chamber of Commerce is hosting it's 24th annual street fair, the San Marcos Spring Festival. Expect up to 15,000 to 20,000 attendees throughout the day. Come out and meet and support your San Marcos neighbors and local businesses.

Via Vera Cruz will be lined with booths of food, arts, crafts, local businesses, kids games and family fun.
Sunday, April 10th 9am-5pm.
---
Apr 2, 2016
Free Shredding Event
At this free Shredding Event, Shred-it Document Management will have a commercial shredding truck on hand to shred all those boxes of personal papers that you've been storing in your attic, garage or office. Your papers will be shredded on site - as you watch!

As a community service, Berkshire Hathaway HomeServices is sponsoring a
FREE shredding event. Shred-it will have a commercial shredding truck on hand to shred all those
boxes of personal papers that you've been saving and storing in your attic, garage or office. (No CD's, plastic or metal, please) Saturday, April 2, 2016 - 10:00am to noon. 7030 Avenida Encinas #100, Carlsbad. 760-822-8690.
---
Mar 26, 2016
Carlsbad Eggstravaganza
The City of Carlsbad's popular EGGstravaganza Spring Festival returns Saturday, March 26, from 10 a.m. to 1 p.m. at Poinsettia Community Park, 6600 Hidden Valley Road.

The event features an ongoing "egg scramble" of multiple egg hunts. Groups of approximately 20 to 30 kids will run out to collect all the eggs on the field. Then the field will be reset for the next group. Parents are welcome to join their kids. To keep the scramble fun for all ages, one field will be designated for children ages 6 and over who want to race for their eggs, and an identical one will be for children ages 5 and under. There is also a noncompetitive field for young children, children with special needs, and for families wanting to pose for a photo opportunity.

Attendees can also enjoy a family scavenger hunt, photos with the Easter bunny, a fun zone with bounce houses, a giant slide and a chance to "soak the bunny."
---
Mar 26, 2016
City of Encinitas Spring Festival
Encinitas Community Park, 425 Santa Fe Drive. 10:00am-1:00pmThe City of Encinitas will present its annual Easter Egg Hunt Festival on Saturday, March 26 2016 at Encinitas Community Park from 10:00am to 1:00pm. Egg hunt times are: 10:15, 11:00, 11:45. Free children's activities will be hosted by the City of Encinitas Parks and Recreation Department. We invite you to make a day of it and enjoy the beautiful new Encinitas Community Park. Please bring your own basket or bag for eggs.

Limited parking is available on-site at the park. Auxiliary parking is available at the Scripps Memorial Hospital Encinitas lower parking lots, accessed off of Devonshire Drive. For more information, please call the City of Encinitas Parks & Recreation Department at 760-633-2740.
---
Mar 26, 2016
San Marcos Peter Cottontail Breakfast
Walnut Grove Park 8:00 a.m.; San Marcos Peter Cottontail Breakfast & Holiday Egg Hunt. Pancake Breakfast with Peter Cottontail 8 – 10 a.m. $5 adult; $4 age 10 and under. At 10:15 a.m. when the breakfast service closes shop, toddlers through 5th graders are invited to the community Holiday Egg Hunt. Hidden eggs will reveal great prizes once they are uncovered, captured and opened up. The eggs will be well hidden by the bunny himself! Come early to have your picture taken with Peter Cottontail, create free craft projects, and enjoy carnival games and party jumps. Bring a bag or basket for each child. There is a special prize for every child who hunts. Kids & parents — bring your baskets to gather the eggs.

Children should bring their own egg baskets. Participation in the egg hunts is a suggested $5 donation per family. Saturday, March 26
---
Mar 13, 2016
Spring Forward on Sunday!
This year, Daylight Saving Time begins on Sunday, March 13, 2016.

The time change officially takes place at 2 a.m., but you don't have to spring out of bed and move the big hand on your clock ahead an hour. The change is automatic for most smartphones, computers, tablets and other digital devices.

If you're still using an analog alarm clock, you'll probably want to move it ahead before you go to sleep on Saturday, or when you wake up the next morning.

The start of DST is also a good time to change the timer on your sprinklers - especially since we have rain in the forecast!
---
Mar 2, 2016
Art Walk Returns to the Village
With longer days starting mid-March, the Carlsbad Village Association is pleased to announce the return of a much beloved event. Originally called Thursdays on the Coast, the new Carlsbad Village Art Walk will take place on the fourth Thursday of every month, beginning March 24th from 6pm to 8pm in collaboration with Cruising the Art Scene held at the Village Faire Shopping Center. This self-guided tour will introduce you to the wonderful stores, galleries, and even restaurants throughout the village that feature art by local and regional artists.
---
Mar 1, 2016
Carlsbad Flower Fields
The Flower Fields will be open March 1st through May 8th, 2016 9am to 6pm daily.

For over sixty years, Mother Nature has transformed the rolling hills of north San Diego County into one of the most spectacular and coordinated displays of natural color and beauty anywhere in the world. The nearly fifty acres of Giant Tecolote Ranunculus flowers that make up The Flower Fields at Carlsbad Ranch® in Carlsbad, California, are in bloom for approximately six to eight weeks each year – from early March through early May – literally bringing the famous fields back to life. This annual burst of color, which has become part of the area's local heritage, also is one of nature's official ways of announcing the arrival of spring here in southern California.

---
Feb 27, 2016
Weaving for Kids
The tradition of weaving traces back to Neolithic times. Even before the actual process of weaving was discovered, the basic principle of weaving was applied to interlace branches and twigs to create fences, shelters and baskets. Head to the San Dieguito Heritage Museum every weekend in February, where kids can learn the basics of weaving on a rustic loom made of wood and nails, or cardboard, or for the younger set, on a paper plate loom. Free for kids 4 and up! Encinitas Heritage Museum, Saturday and Sunday, 12:00-4:00pm.
---
Feb 20, 2016
5K Paw Walk in the Garden
The San Diego Botanic Garden is teaming up with the Rancho Coastal Humane Society for our annual
"5K Paw Walk in the Garden." Both organizations will be benefiting from this event.

Participants will follow a 5K walk through the 37 acre garden with their dog/s in tow. The route winds through spectacular garden areas including California Native Plants, Australia, the Canary Islands, Hawaii, bamboo, tropical fruit, and palm canyon.

There will be pet products, food (for people), treats (for dogs), lots of great information for dog lovers, and
(of course) dogs and puppies! Saturday, February 20th, 9am-1pm. San Diego Botanical Garden, Encinitas
---
Feb 12, 2016
Live Music in the Village!
What could be more romantic than strolling the Village of Carlsbad with your sweetheart and stopping a while to listen to the smooth sounds of the Moonlight Ramblers of North County? From 6pm to 8pm this Friday, enjoy this fantastic, local ensemble featuring unique acoustic stylings of popular and original music spanning bluegrass to blues.

Friday Night Live "Valentine's Edition" will bring music to the Village with the Moonlight Ramblers at the corner of Grand Avenue and State Street and local artist Alan Land at the corners of Carlsbad Village Drive and State Street.

Come down to the Village for a lovely evening, and enjoy live music, at no charge, from 6pm to 8pm. Happy Valentine's Weekend from the Carlsbad Village Association!
---
Feb 5, 2016
Oceanside Valentines Week
Celebrate all things LOVE in Oceanside, CA for the inaugural Oceanside Valentine's Week from February 5- February 15, 2016. Businesses and attractions throughout the City of Oceanside have planned a special 10-day celebration just for you, all centered around the theme of love. From romantic dining specials and sunset harbor cruises to a family-friendly movie night at the Oceanside Pier and a Valentine themed fun run & bike event… celebrate with those that you love during Oceanside Valentine's Week.

The celebration will launch in a grand fashion with a ribbon cutting ceremony on February 4th revealing what could be America's largest heart, a gigantic 25 foot heart-shaped balloon! The balloon will be making appearances throughout the week at different community events. Don't miss the opportunity to show your love for Oceanside and take a photo in front of our very own inflatable heart. For more information, click here.

---
Jan 31, 2016
Super Salsa Sunday
Salsa the dance, that is! Join Dance Essence in Carlsbad for a Salsa Dance lesson with Maria & Larry from 7:30-8:30 and stay for the dance party, 8:30-12:00. $8 cover, includes dance lesson, food, dance party and fun!

Dance Essence in Carlsbad offers an array of dance classes - our Chamberlain employees just took a lesson and it was a blast! For the complete calendar of dance classes, click here.
View More
---
---
---
---
---
---
---
---
---
---
---
---
---
---
---
---
---
---
---
---
---
---
---
---
---
---
---
---
---
---
---
---
---
---
---
---
---
---
---
---
---
---
---
---
---