North County's #1 Resource for
Rental Homes & Apartments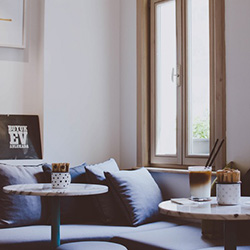 Find a Property
You will be able to set your specific criteria and search from the hundreds of properties we manage. You can request showings on line and will be met by a friendly leasing representative at your convenience.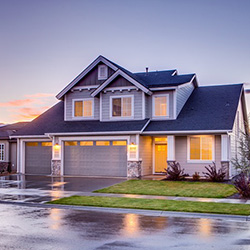 Property Owners
The choice of who will represent you in the management of your home is a critical decision and should not be made without personal interviews. We would be honored to meet with you personally or spend a few minutes on the phone as well as provide a detailed information portfolio complete with personal and professional references.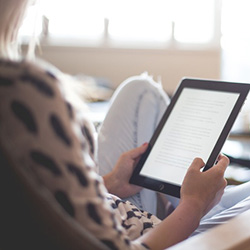 Current Residents
Are you currently renting with Chamberlain and looking for resources? Click here to view frequently asked questions.
At Chamberlain Property Management...
We Listen
We have two ears and one mouth so we spend twice as much time listening as talking. We listen to our prospective tenants and what they need in order to become happy residents. We listen to our current residents and work to provide the services and features they desire to remain happy tenants for a long time to come. We listen to our property owners and get to know their individual stories and preferences. We tailor our services to match their philosophy and goals.


We Collaborate
Our property managers and leasing team meet each week to review challenges and issues from the previous week in our effort to learn from each other's experiences, stay current and improve our service. We collaborate with our vendors in order to provide our tenants and property owners the most efficient and effective services at the lowest cost possible.


We Deliver
By investing the time to listen & collaborate, and diligently designing and refining our services, we ultimately deliver the very best property management service available. Whether you are a tenant or a property owner, we are confident you will be happy & satisfied! You will always experience friendly service and genuine concern for your well-being!
News and Events
Sep 16, 2017
Oceanside Harbor Days
On September 16-17, 2017 the Oceanside Chamber of Commerce along with Tri-City Medical Center and Genentech will present Oceanside Harbor Days at the Oceanside Harbor. The event will feature arts and craft exhibits, great food and fun activities for the entire family. The event is open from 9:00 a.m. to 6:00 p.m. on Saturday and 9:00 a.m. to 5:00 p.m. on Sunday.

Two event filled days of sun, sand, and surf provide an outstanding opportunity for residents and neighbors to experience fun activities including the Pirate Village, Arts, Crafts and Food booth areas, Nail 'n' Sail Competition, Military, Public Safety displays, and more.
Sep 16, 2017
Hispanic Heritage Month Kickoff in the Village
Hispanic Heritage Month Kickoff Celebration at New Village Arts! Come join us on Saturday, September 16th from 1pm to 4pm in the New Village Arts Foundry for this free, public event and enjoy live entertainment, crafts for the kids, an interactive art project, raffles and more. Entertainment by Melba Novoa Flamenco, Ballet Tapatio de Oceanside, and House of Panama. Nadia Guevara will host. Raffles include tickets to New Village Art shows and Foundry Artist artwork. Don't miss this fun, community event!
Sep 13, 2017
Beach Cleanup Volunteers Need
The City of Carlsbad is seeking volunteers for the 33rd annual California Coastal Cleanup Day, Saturday, Sept. 16, from 9 a.m. to noon at the north end of the city's beach, at Rue des Chateaux and Ocean Street. Reduce waste at this year's cleanup by bringing along your own bucket, work gloves and reusable water bottle.

Cleanup volunteers not only pick up trash, they also collect data on types of trash and debris found. This data is used to educate the public, businesses, industries and government on pollution prevention. Last year, over 100 volunteers removed over 300 pounds of trash and debris from Tamarack State Beach.

Volunteers are encouraged to sign up at www.cleanupday.org. Click on the map to select the city-sponsored coastal site at Carlsbad – North City Beach or any of the other registered sites. A volunteer waiver form is available on the website or at the event. All volunteers are required to sign the waiver, and participants under 18 must have a waiver signed by a parent or guardian.

Sponsored by I Love A Clean San Diego and part of the larger International Coastal Cleanup Day, the California Coastal Cleanup Day includes events at more than 100 locations throughout San Diego County, including several sites in Carlsbad.