Contact Us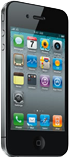 2653 Roosevelt Street, Ste. D
Carlsbad, CA 92008
(760) 434-7373 Ext. 0 | 434-7861 fax
Monday-Friday 9am-5pm
Saturday 9am-4pm
Thank you for visiting!
Chamberlain Property Management has been meeting the needs of property owners and their tenants since 1986. Our incredible growth over the years has been fueled primarily by the referrals of hundreds of satisfied clients, residents, Realtors and vendors.
We are a team of dedicated individuals committed to providing professional, efficient & friendly service for our clients and residents. Our goal is to make your rental experience pleasurable & hassle free whether you are a property owner or a resident!
You will always experience friendly service and genuine concern for your well being!!
Our site is tailored to help you locate and select a home or apartment that's just right for you. You will be able to set your specific criteria and search from the hundreds of properties we manage. You can request showings on line and will be met by a friendly leasing representative at your convenience. Once you have made a selection, you will find the entire process easy and efficient.
We hope our site will begin to give you a feel for who we are and the high level of service we provide. The choice of who will represent you in the management of your home is a critical decision and should not be made without personal interviews. We would be honored to meet with you personally or spend a few minutes on the phone as well as provide a detailed information portfolio complete with personal and professional references.
News and Events



Jul 1, 2017


Oceanside Independence Day Parade
Come see floats, bands, walking groups, cool cars and much more during the annual Oceanside Independence Parade in San Diego's North County.

Join us for the annual Independence Day Parade as it makes it way north on Coast Highway from Wisconsin Avenue to Pier View Way (just before City Hall). Come see floats, bands, walking groups, cool cars and much more

The parade starts in front of the 101 Cafe (Coast Highway at Wisconsin Avenue) at 10:00 AM and works its way north with the first unit of the parade reaching City Hall around 10:15 AM. Running time from beginning to end is about two hours.

Viewing of the parade is available from the sidewalks along the entire route. Spectators are encouraged to bring folding chairs. The highest concentration of viewers will be on the north end of the route past Seagaze Drive.



Apr 1, 2017


Ironman Oceanside
Oceanside, California offers triathletes a chance to race in the region that birthed the sport in the early 1970s in Mission Bay. The season opener attracts a who's who of triathlon in North America. For more information including where to watch the events, click here.






Mar 13, 2017


Diaper Drive
Diaper Drive benefiting the North County Food Bank, now through March 20th. Families living in poverty in North County struggle to afford diapers for their children. A month's supply for one child can cost between $70 and $80. Please donate unopened boxes of diapers for the North County Food Bank's Diaper Bank Program. For drop off locations and more information, click
View All News & Events